Congratulations Ezzy, our 40th Homebuyer!
Your support helped a mother like Ezzy build a decent place to call home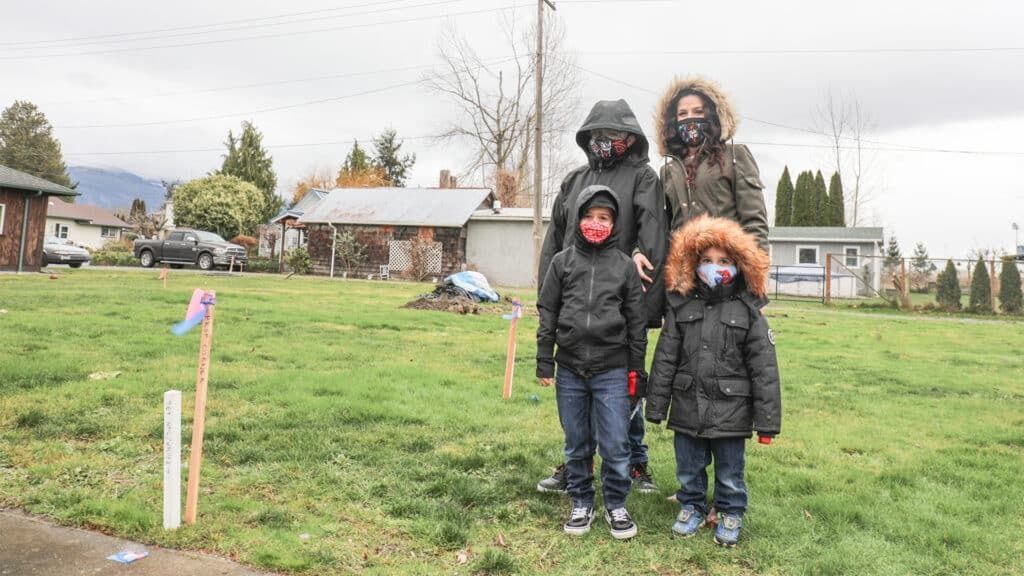 Skagit Habitat's 40th homebuyer becomes the first in her family to achieve homeownership. 
During the COVID-19 pandemic, home became so much more than shelter. Home has became our offices, restaurants, schools, and place we find safety. Home is a place of stability where we can pursue our dreams and hopes. Now more than ever, families in Skagit County are in need of the hand-up that we can provide. Our 40th home build in Sedro-Woolley is now finished and completes a 5 home development of affordable homes in the Batey Street neighborhood.
Thank You!  Because of the generosity of individuals, businesses, and agencies who made gifts of their time, talent and treasure to make Batey Street possible. Because of you these five families have now realized their dream of affordable homeownership and can begin to experience the stability and opportunity that affordable homeownership brings.  
"Having a place to call our own would be the best miracle… Habitat will help bring peace, health and safety to our family." 

— Esmerelda, Skagit Habitat's 40th Homebuyer
A new home will mean:
a healthy environment for her children
a quiet place to study and a yard play
an affordable mortgage to pursue goals
Esmerelda, a mother of 3 and frontline worker cleans mold off her walls almost every day and currently lives in a noisy neighborhood with her children. Her son, severely allergic to mold and dust mites has developed health issues and all of the children feel unsafe at times.
Most people would think you would move out and find another rental, but due to high rent prices and the lack of affordable options, it can be very difficult when you are spending more than 30% of your income on rent, along with buying other necessities like food and clothing.
Watch 40th home dedication.
Thank you for sponsoring our 40th build in Skagit County!