Affordable Housing Orientation
Sign up to get notified and receive email updates about our next affordable housing orientation
Frequently Asked Questions
How does the program work?

Skagit Habitat provides a unique opportunity for hardworking individuals and families to help build and buy their own homes. We work closely with qualified individuals and families to build safe, permanent, and affordable homes in Skagit County.

People apply through our program and work through the application process with our Homebuyer Selection Committee. Once approved by the Board of Directors and accepted into the program, families will take classes and begin working their sweat equity.

Owning a Habitat home is often more cost-effective than renting. As a Habitat homeowner, you'll not only buy a home, but you'll gain the stability and security that comes with it and a strong foundation for generations to come. Habitat is also a permanent, not an immediate, housing solution. If you qualify for our home-ownership program, it typically takes two years from the time you qualify to the time your house is completed.

Do you give houses away to poor people?

Skagit Habitat does not give homes away. We believe in giving community members a hand up, not a hand out. We work with individuals and families who earn 30 to 60% of the Area Median Income (AMI) in Skagit County. We do this by partnering those who are in need, willing to work sweat equity, and have the ability to repay an affordable mortgage. Wages are not keeping up with the rising cost of living and many hard working residents struggle to afford housing.

Does Skagit Habitat build houses only for minorities?

We build houses with people in need, without prejudice. The three criteria that drive the qualification process are need, ability to pay, and willingness to partner with Skagit Habitat. Habitat for Humanity International , the U.S. Fair Housing Act of 1968 and the Federal Equal Credit Opportunity Act (ECOA) prohibits creditors from discrimination in the sale of housing on the basis of race, color, religion, national origin, sex, familial status, age (provided the applicant has the ability to enter into a binding contract) or disability.

Can only families with children apply?

Skagit Habitat understands that there are many types of families, and all are welcome to apply to our program. Just a few examples of family are: an individual applying alone, a married couple with children, a single parent or a non-married couple. People qualify for a Skagit Habitat home by needing adequate, affordable housing, meeting the financial criteria, are able to pay their mortgage in addition to other monthly expenses, and have a willingness to partner with Skagit Habitat to build their home and support the Habitat mission.

Do you have to be a Christian to become a Skagit Habitat homebuyer or to volunteer?

Skagit Habitat is a non-profit, ecumenical Christian housing organization. While our mission is inspired by Christian teachings, all who desire to be a part of our work are welcome as volunteers, supporters and future homebuyers. Anyone who believes that everyone deserves a safe, permanent, affordable place to live is welcome to partner with us regardless of race, color, religion, national origin, sex, age, disability, gender or political views.

Do I have to live in Skagit County?

Yes. You have to have lived in Skagit County for 1 year to qualify for a Skagit Habitat home.

Where does Skagit Habitat build homes?

We build in Skagit County only.

Do you have to be a US Citizen or have a permanent residency?

All applicant(s) whose name will be on the title must show proof of legal U.S residency and at least one applicant must show proof of permanent legal U.S residency. Habitat will verify applicant(s) status of legal residency by obtaining a copy of one of the following:
- U.S Birth Certificate
- U.S Naturalization Certificate
- U.S Passport
- Permanent U.S Resident Card/Green Card
- Legal Asylum (with application made for permanent legal residency)

As a nonprofit, how are you able to provide these services to low-income residents?

Partners such as volunteers, donors, and sponsors are imperative in our work to eliminate substandard housing in our community. Donors, sponsors, and in-kind services/materials provide the funds to buy needed land, materials, and tools. Volunteers provide labor, which helps us keep costs down - and hopes up.

Who are Partner Families and/or future homebuyers?

Those who qualify are recommended by our Homeowner Selection Committee and approved by our Board of Directors to participate in our programs and become future homeowners, sometimes referred to as Partner Families.

How much does a Skagit Habitat home cost?

Skagit Habitat homes are sold at Fair Market Value. The actual dollar amount varies depending on the specific project. Monthly mortgage payments vary depending upon the cost of the home and length of the mortgage. Payments will not be more than 35% of a homeowner's gross monthly income for mortgage, utilities and homeowners association fees if applicable. Monthly mortgage payments consist of the mortgage loan amount (principal & interest if applicable) and escrow payments (property taxes, homeowner's insurance and flood insurance if applicable) on the first mortgage. This helps to ensure that you are able to continue making payments on your home while having enough remaining income to provide a healthy, stable life for you and your family. As homeowners' make their payments, the principal amount is then reinvested back into the community to help other families build future homes for a better life too. Habitat also requires a pre-payment to be made prior to the mortgage closing to be applied towards the initial escrow.

How does a Skagit Habitat mortgage work?

Our policy is that homeowners repay their mortgages. Our mortgages are currently 30 years in order to keep payments affordable. There is no penalty to the buyer for paying off the mortgage ahead of schedule - though restrictions may remain in place for the entire original mortgage period

What counts as income on my application?

Income includes any money coming to the household that is reportable to the IRS - from any source, whether or not it can be taxed. Examples include wages, self employment/freelance income, SSI/SSDI, VA/Disability, and/or retirement.

From the submission of an application through the finalization of the home purchase, income and credit is reviewed periodically. Any charges in either report could impact program eligibility.

Are food stamps considered income?

No. Food stamps are not considered income.

Do I have to have a job to become a Skagit Habitat homeowner?

Skagit Habitat requires that you receive enough monthly income to be able to afford a Habitat home. Affordability is determined through income such as work, SSI or other sources. Your mortgage payment cannot exceed 35% of your total monthly income.

What is a credit score and why is it so important?

A credit score (FICO® scores) is a number that is between 350-850, based on your likelihood of repaying a creditor on time. Your credit score is used by lenders to determine your credit risk and interest rate for your home loan. As a determination to qualify for a Skagit Habitat loan a 640 or higher score is required.

From the submission of an application through the finalization of the home purchase, income and credit are reviewed periodically. Any changes in either report could impact program eligibility, and the ability to secure a home loan.

Do I/we need a good credit score to qualify for a house?

We all have some debt such as an auto loan, credit cards, or a student loan. All of these may negatively affect your credit score. Skagit Habitat will obtain a credit history in order to review any accumulated debt and how you have handled payments in the past. It may be determined that your debt load will impede your ability to take on more debt-a mortgage. It is best to keep your debt-to-income ratio below 36%.

What is good credit?

Good credit means that you pay all your bills on time each month and you don't have excessive debt. Your credit is your responsibility and maintaining good credit is one of the most important things you can do for your financial health. Having good credit means that you have a good credit report. A credit report is a record of the personal financial transactions that make up your credit history, such as credit cards, car loans, personal loans and negative items such as collections from utility or telephone companies.

How does your credit history look? You can check yours by getting your credit report. You are able to get a free credit report once a year from each of the three reporting agencies: Equifax, Experian, and TransUnion. To obtain a copy of your free credit report click on the following link: www.annualcreditreport.com

What if my credit report shows outstanding collections, debt, bankruptcies, judgments or liens?

The Homeowner Selection Committee considers the whole picture of an applicant and looks for applicants who are ready to accept the responsibility of homeownership. At the same time, we do not want to sell an applicant a home that she or he cannot afford. We are unable to partner with applicants who have active, unpaid judgments or liens. Excessive debts and/or very recent unresolved collections may also disqualify an applicant.

Applicants who have filed for bankruptcy in the past should show a good credit history since the bankruptcy, and bankruptcies must have been discharged at least five years prior to the application for housing. Certain requirements may be waived in cases of personal or natural disaster.

If you are concerned about your credit history, you can contact the Lafayette Consolidated Government'sNeighborhood Counseling Services to obtain free and confidential credit counseling. To learn more, please visit their website or call 337.291.5450.

What if I have student debt?

Having student debt does not automatically disqualify you from our Homeownership Program. The amount of student debt, your current income, and the other debt that you may have will be evaluated during the application process to determine your debt-to-income ratio.

What if I have some issues I know will come up on my criminal background check?

Skagit Habitat obtains background checks and sexual offender checks on all adult household members. People will sign release forms included as a part of their application. A criminal history does not automatically disqualify an applicant; any issues that come up in a background check will be dealt with on an individual basis.

What if I'm not financially ready to apply?

Homeownership is a huge responsibility. Habitat's goal is to help you become not just a homeowner but a successful homeowner. If homeownership is your ultimate goal, but you're not quite financially ready to apply, seek tools that can help and/or a credit counselor.

What can I do to prepare before applying to Skagit Habitat?

If you plan to apply for Habitat's Homeownership Program during the next application round, you can prepare by collecting your financial documents. Get a recent copy of your credit report and check to make sure the information is correct. You can get one free copy of your credit report each year at www.annualcreditreport.com. If you have outstanding negative credit items, you may want to develop a plan to address them with a a credit counselor.

Who can be a part of my household? How is my household size determined?

Only individuals who are currently living in the household can be considered when determining household size and the number of bedrooms the applicant qualifies for. A child is only considered in regards to household size if the applicant has at least 50% custody of that child. We do occasionally make exceptions and definitely want to make sure that household members are not discounted when inappropriate. If a person is pregnant during the application process, the unborn child will be counted towards household size. Please be sure to explain any household size situations in your application.

Can I apply as a single applicant if I am still legally married but living separately from my spouse?

No. If you are legally married, Skagit Habitat requires that both spouses be part of the application and apply as co-applicants.

What kind of homes does Skagit Habitat build?

Every home constructed by Skagit Habitat is modest, affordable and energy-efficient. The home is to be used solely as a primary residence and may not be subleased (no rentals). The design is determined by the land size, municipality regulations, surrounding homes in the neighborhood and any covenants it may have. Most homes are less than 1,200 square feet. We build for the needs, not the wants of the buyer.

Can the design of the house be changed?

These homes are not a custom built home. Skagit Habitat will choose the design of the house in accordance with the size of the lot and the family selected. If a homebuyer requires structural modification for a handicapped family member, this is determined prior to architectural design. No change in design will be considered. Homeowners may choose, when donations are not available, the interior and exterior color, lighting, flooring and countertops based on budgets. Please note that Skagit Habitat is not a custom builder.

Can I choose where I want to live?

Skagit Habitat will match your family to a development and home based on the information you provide and the locations in which we are building.

Will the homebuyer actually own the home?

Absolutely! The homebuyer will be the legal owner of the home and will have a mortgage obligation. Skagit Habitat provides learning opportunities and resources for homebuyers that will better prepare for the transition of having a landlord to becoming a homeowner.

Will the homebuyer actually own the land?

Depending upon the available land and where the home will be located, the property may be located on Community Land Trust (CLT) property. If located on CLT land, one of the ingredients that makes the homes affordable is keeping the land in the 99 year lease, renewable. The sale is at a reduced price because only the home is purchased. Additionally, keeping the land in the Trust presents optimal funding opportunities and preserves affordability for the future generations.

Am I allowed to plant a garden, put up a fence, have pets, ect.?

Yes. The homeowner will still adhere to any bylaws in place by the neighborhood association and applicable City/County codes.

Are homeowners permitted to sell their Skagit Habitat house?

Skagit Habitat sells homes to people who are looking for long-term ownership, but you may sell your home, with a First Right of Refusal to Skagit Habitat. Most of our partners continue to live in their homes for long periods of time. To help make sure that we are selling to households that need a home to live in and not investors, our partners sign long-term resale restriction agreements. Generally, during the term of the agreement, you can only sell the home if you first offer to sell the home to Skagit Habitat (and sometimes a city or county that provided funding to build your home) and you can only sell it at an amount so that it remains affordable to qualified buyers. Please call us for more details.

If I own another home, can I still qualify for Skagit Habitat's Homeownership Program?

Our requirements are that you do not own a home anywhere else. This applies even if you are a partial owner or co-signer, even if you do not live in that other home. You may still qualify if you owned a home 3 years or more ago. You do not have to be a first time home buyer to qualify.

Can I rent out my Skagit Habitat home if I need to move to another place?

No. The legal documents for your Skagit Habitat home restrict the use of the property as a rental. All Habitat homes must be owner occupied, meaning you, the owner, MUST live in your house. We will check this annually.

Do I have to have construction skills to become a homebuyer or volunteer?

No. We welcome people with any skill level to volunteer with us on the build site, even beginners. On-site construction leaders train volunteers in all aspects of building. You do have to be at least 16 years old to work on a Habitat construction site.

Do I have to help in the construction of the house?

Yes. If selected, you will be required to work on the current house that is being built and then when your house construction starts you will need to work until the house is completed, which normally takes about 9 to 12 months. This is what we call "sweat equity." Homebuyers who will live in the Habitat house are required to complete a minimum of 250 sweat equity hours per applicant. A single applicant will need to work a minimum of 250 hours of sweat equity, while two applicants will must each complete a total of 250 hours, for a combined total of 500 hours. 100 hours per applicant must be completed to receive a lot assignment. 100 hours per applicant must be in construction on their own or another family's house. 50 hours per applicant may be contributed by other family members who will be living in the home; family members who will not live in the house; and/or by friends and other volunteers. 50 hours for a single applicant, 100 hours for dual applicant.

What is sweat equity?

At Habitat for Humanity, sweat equity is a new homeowner investing in their home or one for another family. It's not a form of payment, but an opportunity to work alongside volunteers who give their time to bring to life a family's dream of owning a home. It is a term for partnering with us to help build your home and further Habitat's mission. Sweat equity is the ownership interest that is created as a direct result of hard work by the owner(s), 'contribution to a project or enterprise in the form of effort and toil'. . It is a mode of building equity for cash- strapped future homeowners, since they are unable to contribute a down payment for a conventional loan.

What kind of work might sweat equity include?

Sweat Equity hours can be earned in a number of ways. Below is a short list of possibilities:
- Construction work
- Attending education programs and training sessions approved and required by Skagit Habitat
- Assisting at the Skagit Habitat Store or office
- Participating in fundraising activities or public speaking
- Pre Approved childcare hours can count as sweat equity

How long does it take to build a house?

There are many factors that can impact how long the process of building a Habitat homeowner can take. We will keep you informed of where you are in the process along the way. Depending on when you were selected, other homes maybe in process prior to your home. Once the construction of your home begins, it can be 9 to 12 months, though there are a number of variables that contribute to how long it takes to complete a home.

How long will it take me to move into my new home?

After your application is processed and accepted, it can take up to 2 years before you move in. The construction process is complex with many variables including funding sources, the construction schedule, building requirements and numbers of volunteers. Move-in dates are also determined by the loan and sale process, which involves steps for you, your lender, DPA jurisdiction, title and escrow, and Skagit Habitat staff to complete.

Where does your funding come from?

Skagit Habitat relies on donations from individuals, corporations, foundations, the faith community and some government funding, all to help defray the high cost infrastructure, land and building materials. Mortgage payments are used to support our home building efforts as well as proceeds from the Skagit Habitat Store. We do not rely on any one source of revenue. If you would like to make a donation please press the donate button.

How do you acquire your properties?

Many of our properties are donated to us or we try to purchase them at a significantly discounted rate. All properties are considered before acceptance or purchase of them based on the location and ability to contribute to building neighborhoods, the cost of environmental remediation, the structural integrity, and the ability to conform to the Skagit Habitat model of building.

What is the Skagit Habitat Store?

Skagit Habitat Stores are a non-profit home improvement store and donation center that sells new and gently used furniture, home accessories, building materials and appliances to the public at a fraction of the retail price. Proceeds are used to support our partnership with families & community in building strength, stability and self-reliance through homeownership.

NOTICE: Skagit Habitat for Humanity is pledged to the letter and spirit of the US Policy for the achievement of equal housing opportunity. The Federal Equal Credit Opportunity Act (ECOA) prohibits creditors from discriminating against credit applicants on the basis of race, color, religion, national origin, sex, familial status, age (provided the applicant has the capacity to enter into a binding contract); or because all or part of the applicant's income deriving from any public assistance program. We encourage and support this affirmative advertising and marketing program in which there are no barriers to obtaining housing. The federal agency that administers compliance with this law concerning this creditor is the Federal Trade Commission, Washington, DC 20580.

How Can You Become a Skagit Habitat Homeowner?

Habitat for Humanity is a homeownership program that empowers families to build a new life for themselves through the stability and security of owning their own home. Habitat homes are not given away but are sold to families who qualify, are willing to put in 250 hours of 'Sweat Equity' per applicant, and are able to make a monthly mortgage payment. Habitat homes are affordable because Habitat does not make a profit; homes are sold with a low-interest loan, and are built mostly by volunteers, and use donated materials when available.
Step One: Attend an Affordable Housing Orientation & Application
Families interested in applying for a Skagit Habitat for Humanity home begin by attending a mandatory Affordable Housing Orientation & Application Meeting. At the meeting we will explain the program requirements, criteria, and expectations; describe the type of homes we build and talk about how the application process works and answer questions. Meetings are scheduled on an irregular basis to coincide with upcoming new construction.
Applicants for the Skagit Habitat for Humanity homeownership program must meet the following selection criteria:
Residency
Applicants must be US citizens or permanent residents of the United States
Applicants must have established residency in Skagit County, Washington for at least one year prior to application
Need
Applicants are currently living in inadequate or substandard housing
OR
Applicants are paying fifty percent (50%) or more of the family income toward rent (because subsidized housing is generally affordable and adequate, families already in these programs may still be eligible for Habitat, but may be given a lower priority for consideration)
Willingness to partner
Applicants must contribute a minimum of five hundred (500) hours of 'Sweat Equity' labor on the home or the homes of other families and volunteering at the Store, special events, etc.
(Family and friends are able to provide some of this sweat equity, and considerations will be given to those with physical disabilities so that they can complete their sweat equity hours)
Applicants must attend required classes
Ability to repay the loan
Applicants must have a two year history of documented income providing adequate ability to repay the loan payments
(Income received from unemployment benefits, food stamps, temporary state assistance, temporary employment income, child support or SSI for dependents cannot be counted as steady income)
Applicants income must be within the income guidelines listed in the chart below*
All Bankruptcies must have been cleared for three-five (3-5) years with sufficient credit history after discharge
Once their home is completed, the family will become a Skagit Habitat Homeowner and must pay back mortgage to Skagit Habitat for Humanity
Each completed application will be reviewed by the Homeowner Selection Committee.  The information provided on the application and any information received from references will be kept confidential within the limits of the law.  All potential applicants will be screened against the sex offender registry and criminal background will be checked.  In addition, resources and references provided in the application, including but not limited to employers, personal references, and credit rating will be checked.  The applicant family's income and debt will be determined using information and documents provided in their application. The next step in determining eligibility is the in-home interview during which committee members meet with everyone listed on the application as part of the family.  Housing need and willingness to partner are evaluated. The committee then meets to review each application and recommends those applicants meeting all requirements to the Skagit Habitat Board of Directors for approval and acceptance as a Future Homeowner. All applicants that do not meet all requirements will receive a letter detailing why they did not qualify and are welcome to re-apply at a future Affordable Housing Orientation & Application Meeting.
Income Guidelines
2022 Income Guidelines (Gross Annual Income – subject to change)
| Family Size | Minimum | Maximum |
| --- | --- | --- |
| 1 | $18,100 | $36,150 |
| 2 | $20,700 | $41,300 |
| 3 | $23,330 | $46,500 |
| 4 | $27,750 | $51,560 |
| 5 | $32,470 | $55,800 |
| 6 | $37,190 | $59,900 |
| 7 | $41,910 | $64,050 |
| 8 | $46,630 | $68,200 |
Step Two: Turn in your completed Application
In order to be considered each application must include all required documents and must be received by the Skagit Habitat office by the established deadline date. The information provided on the application and any information received from references will be kept confidential within the limits of the law. Required documents and information include:
        Original photo identification for all applicants
        Original proof of citizenship (passport, birth certificate or permanent residency card)
        COPIES (no originals) two months of most recent paycheck stubs for all sources of income in your household
        COPIES (no originals) of official letters from each source of assistance income (SSD,SSI, TANF, child support, etc.)
        COPIES (no originals) of the two most recent completed income tax return with all supporting documentation
        COPIES (no originals) of the two previous years W2 forms for all sources of income
        Complete list of all debts and discharge dates of any bankruptcy
        Names, phone numbers, emails and addresses of  employers and other sources of income
        Name, phone number, email and mailing address of your current landlord
        Names, phone numbers, and addresses of three   personal references, two of them not related to you
        If you do not have three credit references that will show up on a credit report, you must bring letters or statements from your landlord and two companies (such as Puget Sound Energy, Cascade Natural Gas, phone company, or insurance company) showing that you have paid on time for the past 12 months
Step Three: Application Review by the Homeowner Selection Committee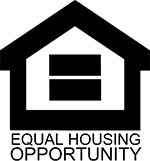 Skagit Habitat for Humanity is pledged to the letter and spirit of the US Policy for the achievement of equal housing opportunity throughout the nation.  We encourage and support an affirmative advertising and marketing program in which there are no  barriers to obtaining housing because of race, color, religion, sex, handicap, familial status or national origin.
Questions and Answers
Q:  I am self-employed. How would I verify my income?
A:  You must use your income tax return from the past two or three years as proof.
Q:  I was once a Skagit County resident, but I moved to another state. I returned to live in Skagit County. How long do I have to live in Skagit County to qualify as a resident?
A:  You must reside in Skagit County for at least one full year after your return to Skagit County.
Q:  What type of credit rating is acceptable for your program?
A:  Credit history will be rated on a case-by-case basis. Active judgments, liens, garnishments, collection accounts, etc. are not acceptable.
Q:  Do I have the choice of selecting where I would like to build my house?
A:  No, but you do have the right to re-apply when we are building in a location where you would like to live. You do not have to attend another Affordable Housing Orientation & Application Meeting but you will need to complete a new application and all supporting documentation will need to be current.
WHAT TO EXPECT
Here's What A Newly Accepted Future Homeowner Can Expect
Although it may not be an easy process, your payoff will be your very own home!
The Future Homeowner agrees to perform a minimum of 500 'Sweat Equity' hours in partnership with Skagit Habitat. 'Sweat Equity' hours support and foster the efforts of Skagit Habitat to build strength, stability and self-reliance through shelter. 'Sweat Equity' hours may be earned as follows:

The Future Homeowner must complete a minimum of 100 hours of 'Sweat Equity' before construction of their home begins. These hours may be earned by working in the Skagit Habitat Store, working on the homes of other Homeowners or by attending required educational classes and workshops.
Future Homeowners are expected to be in attendance and working in some capacity on the construction site from set up through clean up at least one build day a week. Exceptions can be made by Skagit Habitat at its sole and absolute discretion.
Future Homeowners are required to attend educational classes and workshops sponsored by the Homeowner Support Committee as part of their 'Sweat Equity' hours.
Future Homeowners must complete all required 500 hours of 'Sweat Equity' before they can close on their mortgage and move into the home.
Future Homeowners must continue to work on their home even after they have completed their 500 hours of 'Sweat Equity' until they move into their home.

Construction related work will be assigned, coordinated, supervised, and approved by the Construction Manager acting on behalf of Skagit Habitat.
Once the Future Homeowner has signed the Homeownership Program Agreement, 'Sweat Equity' work shall occur on a consistent basis during the construction period. Construction 'Sweat Equity' work may be done on Wednesday, Thursday, Friday or Saturday (regular construction build days), or any other days that come up as need requires. If a Future Homeowner is not fulfilling obligations by being present to work on time and following through with work assigned, the Future Homeowner may be deselected from the program. The Future Homeowner must continue to be present and working on their home until the construction of the home is complete and Home Dedication Ceremony occurs.
Construction work performed under the Homeownership Program Agreement is limited to persons aged 16 years and older and in accordance with the guidelines established by Skagit Habitat. In general, persons ages 16 through 18 may work on a construction area but may not use power tools, be on ladders or roofs. A parent or other responsible adult must supervise this work.
Skagit Habitat will make every effort to provide meaningful non-construction 'Sweat Equity' work for those Future Homeowners who are unable to perform construction work. Non-construction work will be assigned and approved by a designated representative of Skagit Habitat.
Skagit Habitat will keep track of your 'Sweat Equity' hours, but you must sign in and sign out each day that you work in order for these hours to be recorded. It is YOUR responsibility to submit the 'Sweat Equity Tracking Form(s)' monthly to receive credit for hours done off the construction site or the Store, such as helping at a Habitat event, attending approved classes and workshops.  Tracked hours are only considered official to count against your 500 total hours if they are listed on the 'Sweat Equity Tracking Form(s)' or an official Skagit Habitat sign in sheet.  Each entry MUST be signed by a Skagit Habitat representative to verify your hours.  This could be the Volunteer Coordinator, Skagit Habitat staff member, a member of the Board of Directors or committee with which you are working, the instructor of a class or workshop, the Construction Coordinator or an on-site Construction Coordinator.
Should the Future Homeowner become disqualified from the program, all work performed by or on behalf of the Future Homeowner will be considered a donation to Skagit Habitat. There will be no compensation for such work performed.