Affordable Housing Orientation
Sign up to get notified and receive email updates about our next affordable housing orientation
Step One: Attend an Affordable Housing Orientation & Application
Families interested in applying for a Skagit Habitat for Humanity home begin by attending a mandatory Affordable Housing Orientation & Application Meeting. At the meeting we will explain the program requirements, criteria, and expectations; describe the type of homes we build and talk about how the application process works and answer questions. Meetings are scheduled on an irregular basis to coincide with upcoming new construction.
Applicants for the Skagit Habitat for Humanity homeownership program must meet the following selection criteria:
Residency
Applicants must be US citizens or permanent residents of the United States
Applicants must have established residency in Skagit County, Washington for at least one year prior to application
Need
Applicants are currently living in inadequate or substandard housing
OR
Applicants are paying fifty percent (50%) or more of the family income toward rent (because subsidized housing is generally affordable and adequate, families already in these programs may still be eligible for Habitat, but may be given a lower priority for consideration)
Willingness to partner
Applicants must contribute a minimum of five hundred (500) hours of 'Sweat Equity' labor on the home or the homes of other families and volunteering at the Store, special events, etc.
(Family and friends are able to provide some of this sweat equity, and considerations will be given to those with physical disabilities so that they can complete their sweat equity hours)
Applicants must attend required classes
Ability to repay the loan
Applicants must have a two year history of documented income providing adequate ability to repay the loan payments
(Income received from unemployment benefits, food stamps, temporary state assistance, temporary employment income, child support or SSI for dependents cannot be counted as steady income)
Applicants income must be within the income guidelines listed in the chart below*
All Bankruptcies must have been cleared for three-five (3-5) years with sufficient credit history after discharge
Once their home is completed, the family will become a Skagit Habitat Homeowner and must pay back mortgage to Skagit Habitat for Humanity
Each completed application will be reviewed by the Homeowner Selection Committee.  The information provided on the application and any information received from references will be kept confidential within the limits of the law.  All potential applicants will be screened against the sex offender registry and criminal background will be checked.  In addition, resources and references provided in the application, including but not limited to employers, personal references, and credit rating will be checked.  The applicant family's income and debt will be determined using information and documents provided in their application. The next step in determining eligibility is the in-home interview during which committee members meet with everyone listed on the application as part of the family.  Housing need and willingness to partner are evaluated. The committee then meets to review each application and recommends those applicants meeting all requirements to the Skagit Habitat Board of Directors for approval and acceptance as a Future Homeowner. All applicants that do not meet all requirements will receive a letter detailing why they did not qualify and are welcome to re-apply at a future Affordable Housing Orientation & Application Meeting.
Income Guidelines
2023 Income Guidelines (Gross Annual Income – subject to change)
| Family Size | Minimum | Maximum |
| --- | --- | --- |
| 1 | $19,150 | $40,404 |
| 2 | $21,900 | $46,176 |
| 3 | $25,974 | $51,948 |
| 4 | $28,860 | $57,720 |
| 5 | $31,169 | $62,338 |
| 6 | $33,478 | $66,955 |
| 7 | $35,786 | $71,573 |
| 8 | $38,095 | $73,190 |
Step Two: Turn in your completed Application
In order to be considered each application must include all required documents and must be received by the Skagit Habitat office by the established deadline date. The information provided on the application and any information received from references will be kept confidential within the limits of the law. Required documents and information include:
        Original photo identification for all applicants
        Original proof of citizenship (passport, birth certificate or permanent residency card)
        COPIES (no originals) two months of most recent paycheck stubs for all sources of income in your household
        COPIES (no originals) of official letters from each source of assistance income (SSD,SSI, TANF, child support, etc.)
        COPIES (no originals) of the two most recent completed income tax return with all supporting documentation
        COPIES (no originals) of the two previous years W2 forms for all sources of income
        Complete list of all debts and discharge dates of any bankruptcy
        Names, phone numbers, emails and addresses of  employers and other sources of income
        Name, phone number, email and mailing address of your current landlord
        Names, phone numbers, and addresses of three   personal references, two of them not related to you
        If you do not have three credit references that will show up on a credit report, you must bring letters or statements from your landlord and two companies (such as Puget Sound Energy, Cascade Natural Gas, phone company, or insurance company) showing that you have paid on time for the past 12 months
Step Three: Application Review by the Homeowner Selection Committee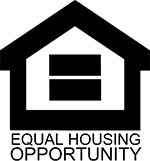 Skagit Habitat for Humanity is pledged to the letter and spirit of the US Policy for the achievement of equal housing opportunity throughout the nation.  We encourage and support an affirmative advertising and marketing program in which there are no  barriers to obtaining housing because of race, color, religion, sex, handicap, familial status or national origin.
Questions and Answers
Q:  I am self-employed. How would I verify my income?
A:  You must use your income tax return from the past two or three years as proof.
Q:  I was once a Skagit County resident, but I moved to another state. I returned to live in Skagit County. How long do I have to live in Skagit County to qualify as a resident?
A:  You must reside in Skagit County for at least one full year after your return to Skagit County.
Q:  What type of credit rating is acceptable for your program?
A:  Credit history will be rated on a case-by-case basis. Active judgments, liens, garnishments, collection accounts, etc. are not acceptable.
Q:  Do I have the choice of selecting where I would like to build my house?
A:  No, but you do have the right to re-apply when we are building in a location where you would like to live. You do not have to attend another Affordable Housing Orientation & Application Meeting but you will need to complete a new application and all supporting documentation will need to be current.
WHAT TO EXPECT
Here's What A Newly Accepted Future Homeowner Can Expect
Although it may not be an easy process, your payoff will be your very own home!
The Future Homeowner agrees to perform a minimum of 500 'Sweat Equity' hours in partnership with Skagit Habitat. 'Sweat Equity' hours support and foster the efforts of Skagit Habitat to build strength, stability and self-reliance through shelter. 'Sweat Equity' hours may be earned as follows:

The Future Homeowner must complete a minimum of 100 hours of 'Sweat Equity' before construction of their home begins. These hours may be earned by working in the Skagit Habitat Store, working on the homes of other Homeowners or by attending required educational classes and workshops.
Future Homeowners are expected to be in attendance and working in some capacity on the construction site from set up through clean up at least one build day a week. Exceptions can be made by Skagit Habitat at its sole and absolute discretion.
Future Homeowners are required to attend educational classes and workshops sponsored by the Homeowner Support Committee as part of their 'Sweat Equity' hours.
Future Homeowners must complete all required 500 hours of 'Sweat Equity' before they can close on their mortgage and move into the home.
Future Homeowners must continue to work on their home even after they have completed their 500 hours of 'Sweat Equity' until they move into their home.

Construction related work will be assigned, coordinated, supervised, and approved by the Construction Manager acting on behalf of Skagit Habitat.
Once the Future Homeowner has signed the Homeownership Program Agreement, 'Sweat Equity' work shall occur on a consistent basis during the construction period. Construction 'Sweat Equity' work may be done on Wednesday, Thursday, Friday or Saturday (regular construction build days), or any other days that come up as need requires. If a Future Homeowner is not fulfilling obligations by being present to work on time and following through with work assigned, the Future Homeowner may be deselected from the program. The Future Homeowner must continue to be present and working on their home until the construction of the home is complete and Home Dedication Ceremony occurs.
Construction work performed under the Homeownership Program Agreement is limited to persons aged 16 years and older and in accordance with the guidelines established by Skagit Habitat. In general, persons ages 16 through 18 may work on a construction area but may not use power tools, be on ladders or roofs. A parent or other responsible adult must supervise this work.
Skagit Habitat will make every effort to provide meaningful non-construction 'Sweat Equity' work for those Future Homeowners who are unable to perform construction work. Non-construction work will be assigned and approved by a designated representative of Skagit Habitat.
Skagit Habitat will keep track of your 'Sweat Equity' hours, but you must sign in and sign out each day that you work in order for these hours to be recorded. It is YOUR responsibility to submit the 'Sweat Equity Tracking Form(s)' monthly to receive credit for hours done off the construction site or the Store, such as helping at a Habitat event, attending approved classes and workshops.  Tracked hours are only considered official to count against your 500 total hours if they are listed on the 'Sweat Equity Tracking Form(s)' or an official Skagit Habitat sign in sheet.  Each entry MUST be signed by a Skagit Habitat representative to verify your hours.  This could be the Volunteer Coordinator, Skagit Habitat staff member, a member of the Board of Directors or committee with which you are working, the instructor of a class or workshop, the Construction Coordinator or an on-site Construction Coordinator.
Should the Future Homeowner become disqualified from the program, all work performed by or on behalf of the Future Homeowner will be considered a donation to Skagit Habitat. There will be no compensation for such work performed.