Skagit Habitat Store
Store Hours: Tuesday-Saturday, 10am-6pm
Store Donation Hours: Tuesday-Saturday, 10am-5:30pm
By shopping with us, you are making a difference in the Skagit community!
Beginning in 2009, the Skagit Habitat Store sells donated new and used appliances, building materials, doors and windows, cabinetry, architectural items, bath and plumbing, decor, furniture, hardware and tools, lighting, and more! Net proceeds from the sale of these donated items are one of the largest sources of funding for Skagit Habitat for Humanity.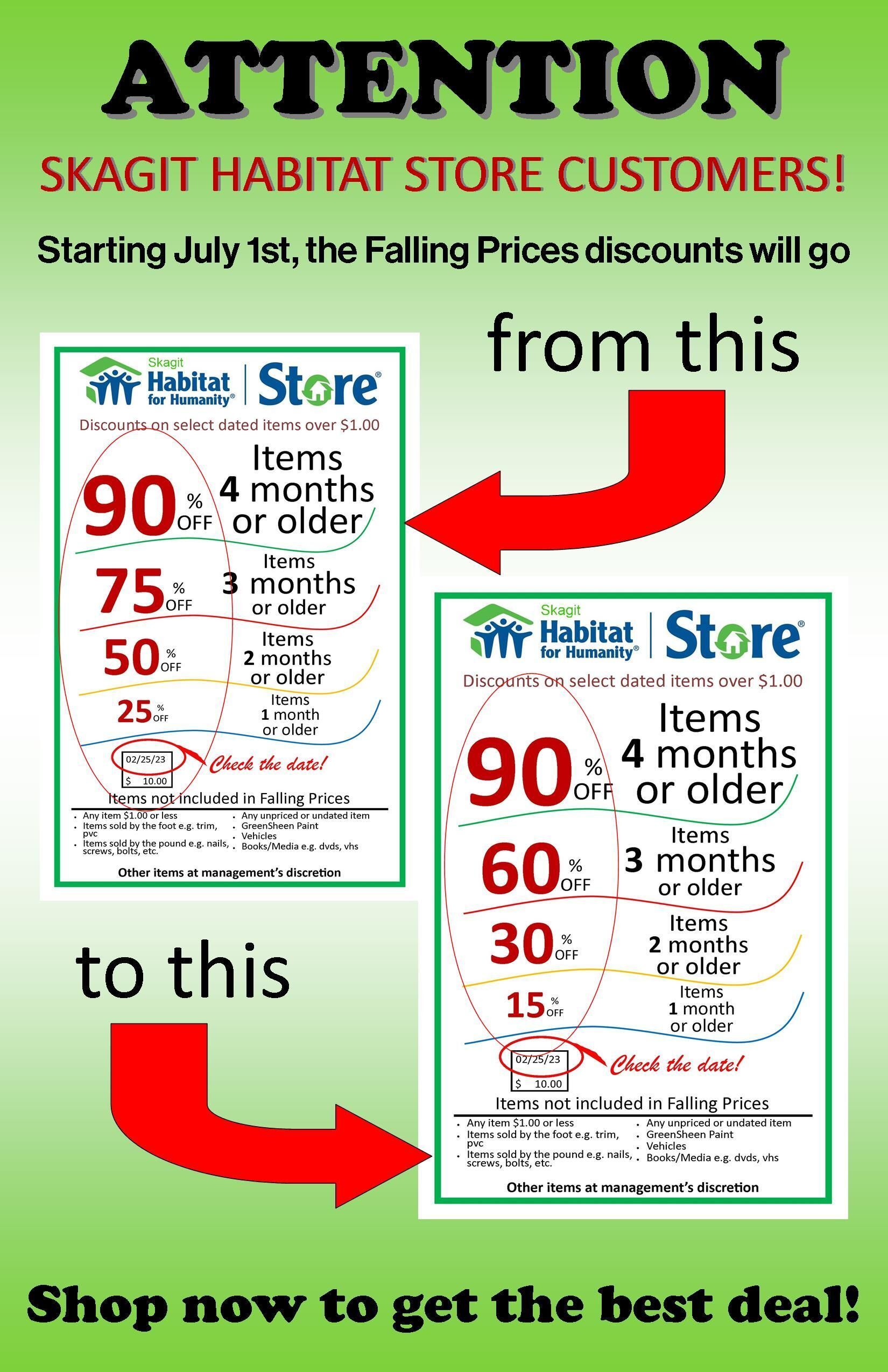 Note: Customers can not purchase items online or place a hold on any item. All purchases must be in-store via cash or credit/debit.